Batch#8 and Batch#9 demos. Three new products in the Maker Shop!
April 2019
In this newsletter you can find information and demo videos of batch#8 and batch#9. From today onward we bring you Merbenit, Phoenix oil and 3M Scotchbrite. Find the latest availability of shells at the bottom of this newsletter.
Three New Products!!
We have decided to include several products from third party manufacturers to our shop. Namely Merbenit HS60 glue, Phoenix oil and 3M Scotchbrite. Read a little more on each product below.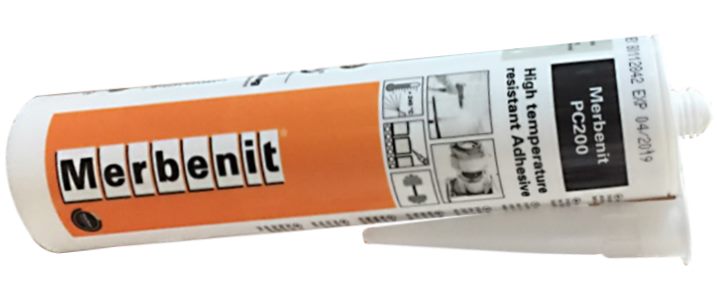 Merbenit HS60 has been used since the beginning of the handpan by makers across the world and we do not know of any cases of which the glue has lost its grip. We have known of other glues used by handpan makers that have let go and needed a re-glueing. It is tempting to try a different glue which hardens quicker, however it will take another 18 years before we know if it holds just as long as Merbenit does. Therefore at Ayasa Instruments we are only using Merbenit glue since 2013 and we recommend it to any other maker.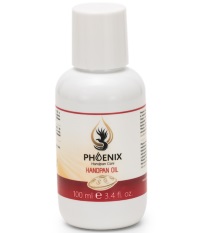 Phoenix Oil has proved itself as a welcome replacement from good old Frog lube. Frog lube is a very thick lubricant made for the purpose of lubricating firearms. Because we do not want to support that industry, and because it is an inferior product for the purpose of rust protection for the handpan, we have switched to Phoenix Oil ourselves for when it came out. It is composed of 99,5% natural ingredients and has a nice scent.
We always make sure to clean our instruments thoroughly with scotchbrite (see the next paragraph) and alcohol before we lube them with Phoenix oil and then they are ready to go to our customers. In that way you can be sure that your instrument arrives at the new owner without any rust. We also always send a bottle of Phoenix oil for free with every instrument along with detailed instructions on how to take care of the handpan. In that way you greatly reduce the chances of someone returning a heavily rusted instrument that was treated with olive oil for instance.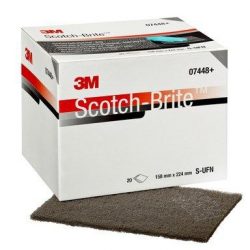 In order to clean all the dirt, possible rust particles and greasy leftovers, we scrub the shells thoroughly with alcohol and 3M scotchbrite Ultrafine before annealing. Once you scrubbed the shells hard, all of the dirt has come loose and you can switch to cleaning the shell with white paper towels and alcohol. Use as many papers as needed until a fresh piece of paper with alcohol stays white after wiping the shells. Only then is your shell ready to be annealed if you wish to prevent any marks burning into the shell. Once the instrument is glued and trimmed, repeat the same routine of scotchbrite and paper cleaning in combination with alcohol to clean your instrument completely before lubing up with Phoenix Oil. If you wish to try scotchbrite, then ask for a free sample, or if you feel confident: order a whole box!l
Prices
Tube of Merbenit glue €16 (per tube)
1x 100ml bottle Phoenix Oil €12.39
10x 100ml bottle Phoenix Oil €11
50x 100 ml bottle Phoenix Oil €10
1x 250ml bottle Phoenix Oil €23
Scotch-Brite pads Ultra Fine (only per box of 20 pads) €40
Quoted prices exclude 21% VAT if applicable.Please note that we only sell these products together with an order of shells. This way we minimize shipping costs, packing costs and administrative costs. You are able to buy a full box of Merbenit though without ordering shells.Please also note that these products are only available upon our current stock levels. Merbenit for instance has a best before date of around one year and we do not wish to keep high stock levels for this reason.
Batch#8
We have already been making instruments from- and selling batch#8 for a while now but we did not have the time to make a video. Batch#8 was supposed to be the remake of batch#4, however it appears that it is not so easy to recreate a batch of steel. Only if you order 200 tonnes of steel, perhaps then you can have some real influence on getting super consistent material. However batch#8 does sound very nice! It does work a bit different when tuning and shaping. I invite you to watch the video and decide for yourself 🙂
Batch#9
Batch#9 is a regular batch of DC04 steel ordered through our normal routes, the material specs are in line with those of batch#4, batch#6 and batch#7. Batch#9 's work-ability is very similar to that of #4, #6 and #7 and the final sound is also in line with these batches. We are happy to continue ordering steel through our normal routes, batch#9 proves that if we select material based on the specs of our favorite previous batches, the results are quite in line with the past and we get exactly what we want!
What's on stock now?
We have on stock now:
Batch#8 tops, bottoms both nitrided and raw
Batch#9 tops, bottoms both nitrided and raw
This concludes this newsletter. If you have any questions or wish to make an order, you can reply to this email directly and let us know.
Yours sincerely,
Roy van den Bor and the rest of the Ayasa team