Ayasa Accessories
When you aquire an instrument from us there are a certain number of accessories you can order together with the instrument. This page is subdivided into two parts. The first part includes all the items that are free with every purchase of a new Ayasa handpan. When you scroll down you will find handpan stands and Evatek hardcases that you can buy along with your handpan.
Accessories included with every new Ayasa
---
With every new purchase of an Ayasa handpan we include the "Ayasa care kit". The kit consists five maintenance items to ensure the longevity of your handpan. These include a bottle of Phoenix oil, microfiber cloth, scotchbrite pad, SoundsInspiring Moisture Eater and the Ayasa care sheet.
Besides the maintenance items we also include an Ayasa T-shirt for free in your desired size, color and cut (M/F), Ayasa stickers and discount codes to David Kucherman's online course www.handpandojo.com.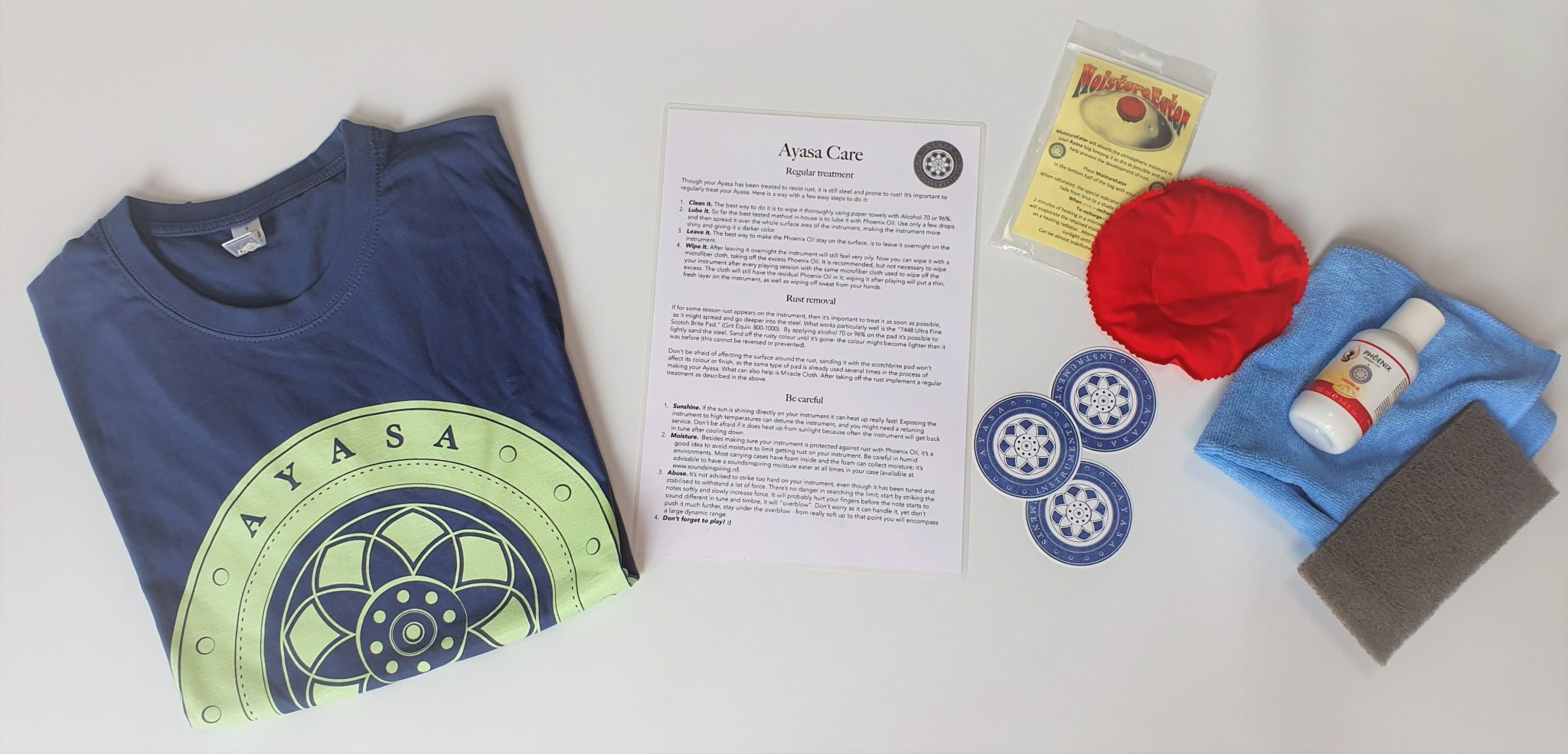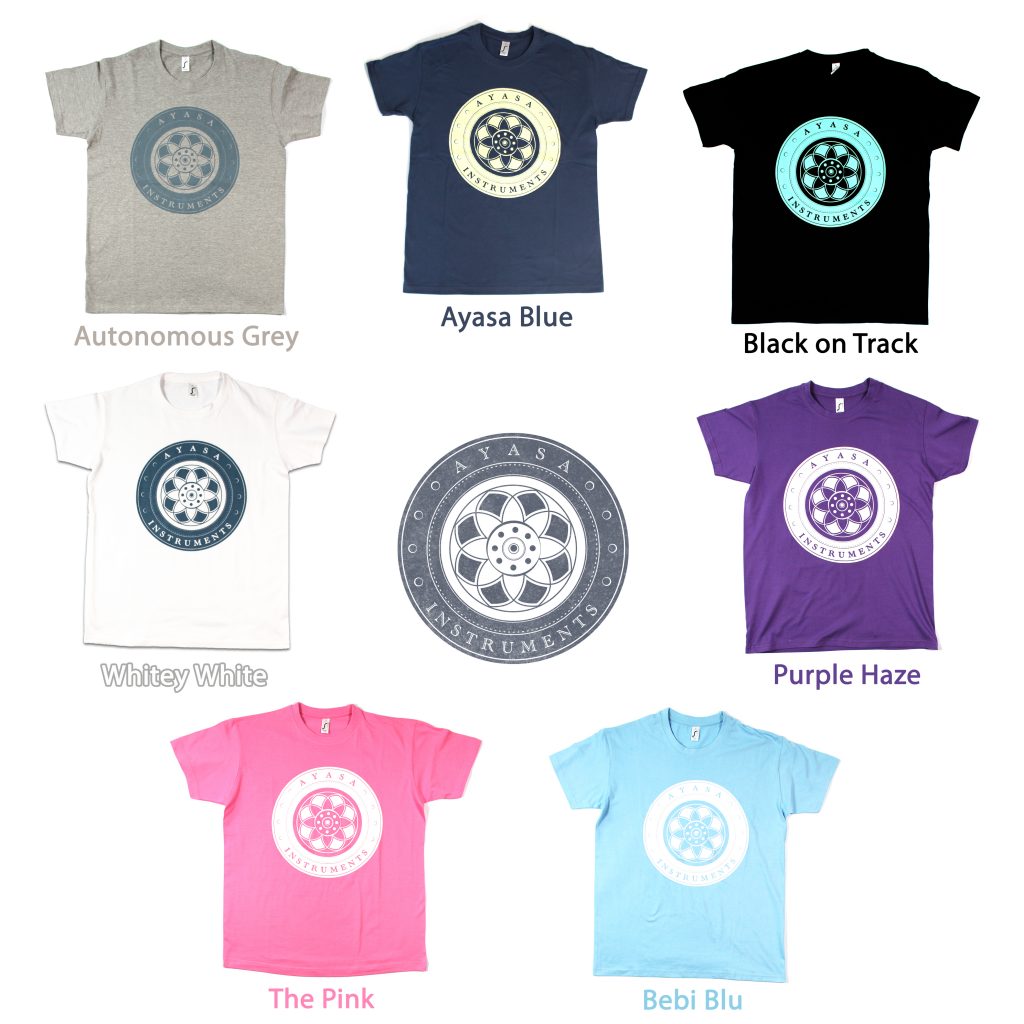 Ayasa T-Shirt
Included when you purchase one of our instruments is a T-shirt. We have a men's cut and a women's cut. Both come in the sizes S, M, L and XL. When you buy one of our instruments make sure to mention which color shirt you want, the size and if you are going for the men's or the women's cut.
If you don't want to buy an instrument, or you bought one in the past and didn't get a shirt yet but do want one… write to us at info@ayasainstruments.com and we will make sure to send you one!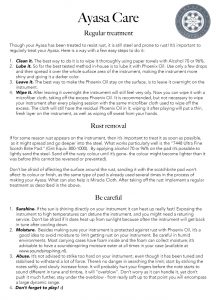 The Ayasa Care Sheet offers detailed instructions on how to take care of your handpan. It is important to read it through carefully before you start playing your new handpan.
You can already read the instructions if you click the image. But no worries, every new Ayasa handpan will have one sealed Ayasa Care Sheet packed inside the box.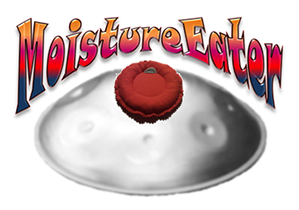 Will absorb the atmospheric moisture in your Handpan bag. This will keep it as dry as possible and so help prevent the development of rust.
Can be almost indefinitely recharged by placing it in the sun or in the microwave. Price: €15 (free moisture eater included with every new Ayasa Handpan)
Phoenix Oil
Phoenix oil is our all time favorite oil to protect and clean your Ayasa.
Thanks to a special formula Phoenix Handpan Oil protects your instrument from rust and leaves a shiny finish on it.
Phoenix Handpan Oil is skin safe, nonhazardous and made with 99,5% of raw vegetal material.
Phoenix Handpan Oil is not sticky and can be removed easily from your instrument and from the cloths used to clean
Phoenix Handpan Oil doesn't leave residue and helps to eliminate dirt from the instrument. After using Phoenix Handpan Oil your instrument will sound clear without any alteration
The pleasant scent of lemongrass is the natural smell of some ingredients in our secret formula
A bottle 100ml is €15. One bottle is included with every new Ayasa handpan.

Extra accessories you can order
---
Hardcase Technologies Evatek
The focus of HTC is exclusively in the world of Handpans and the optimization of solutions and methods in respect of their transportation and protection of these delicate and precious musical instruments. They base their work on the search for quality, attention to detail and availability. For more information be sure to check out their website.
Evatek Medium
The world's best-selling handpan bag
100% waterproof
Removable shoulders straps
Armored bag
Perfect size for the Ayasa
Ergonomic handle
Pocket Bag + Carabiner included
Measures Medium Size
Width x Height x Depth
Inside: 58,50 cm x 58,50 cm x 28 cm
Outside: 59,90 cm x 59,90 cm x 30 cm

Price: €150,-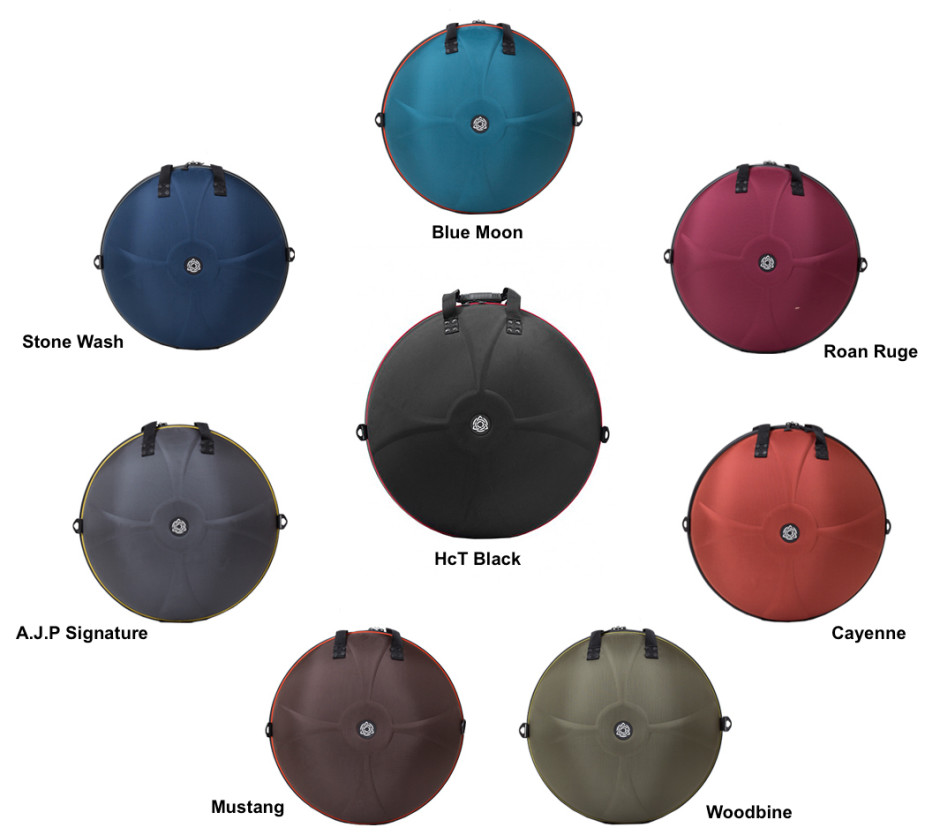 Handpan Stands made by SoundsInspiring
Richard Bowring from Sounds Inspiring produces high quality handcrafted wooden stands and wall mounts for handpans. His stand are for playing standing, sitting and for playing on the floor. Unfortunately we are not able to ship the standing stand together with one of our instruments so if you are determined to acquire one, be sure to order it from Sounds Inspiring. If you want to find out more about Sounds Inspiring be sure to visit his website.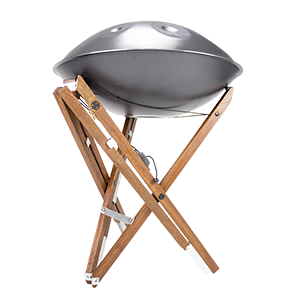 Sitting / Standing Stand
In the sitting position the height is variable from 60cm up to 67cm In the standing position from 92cm to 103cm
Price: €230
Carrying bag included in price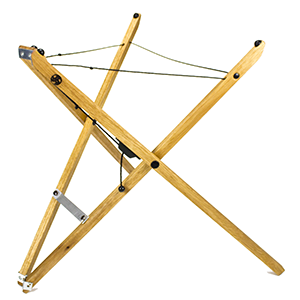 Sitting Stand
Adjusts from 55cm up to 65cm
Price: €115
Carrying bag included in price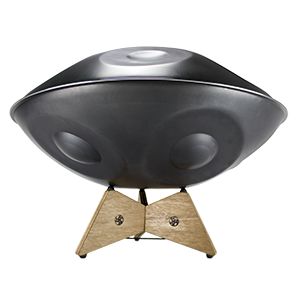 Pocket Floor Stand
Fitted with a elastic chord that automatically holds it open and closed. Dimensions when folded: 17cm x 12cm x 5.5cm
Price: €55
Carrying bag included in price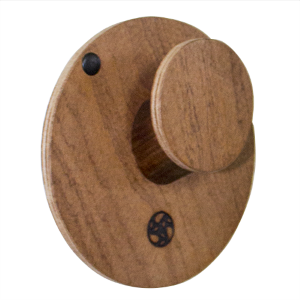 Handpan-Hanger
The "Handpan-Hanger comes complete with mounting instructions and a full set of screws and plugs for stone/brickwall also for plasterboard/drywall plugs.
Price: €65
Carrying bag included in price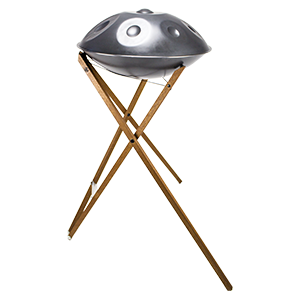 Standing Stand
The height from the floor to the seam between the top and bottom half of your Handpan is approximately 100cm.
Weight: 1.6kg
Price: €65
Carrying bag included in price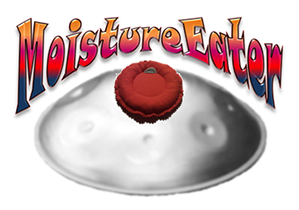 Standing Stand
Will absorb the atmospheric moisture in your Handpan bag. This will keep it as dry as possible and so help prevent the development of rust.
Can be almost indefinitely recharged by placing it in the sun or in the microwave. Price: €15 (free moisture eater included with every new Ayasa Handpan)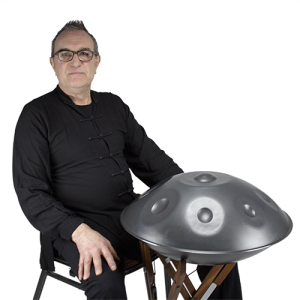 "Based in the Netherlands I make a wide
range of accessory's for
Handpan/Pantam/Hang or whatever you
prefer to call them.

All my products are hand crafted by me in
my workshop so if your
looking for something that is slightly
different than what I am selling
let the Ayasa guys know and I will see if I
can make it for you."
Richard Bowring