Ember Steel
After years of extensive research on all kinds of different materials, we have finally found a stainless alloy that checks all our boxes: sustain, clarity, ceramic sound, workability, stability, rust protection and more. We have been extensively testing, and solely creating instruments from this material over the last few months. The possibilities for building and playing feel endless. We would like to present to you Ember Steel handpan shells:
Sustain: Much like Stainless 430, though more controlled and often mentioned by players as "round" and less "wild".
Ceramic-like sound: The material feels more ceramic than AISI 430, shoulder tones of the notes are less present and more controlled. When having a correct shape of the center tonefield, crystal clear shoulder tones with sustain can be achieved.
Rust protection: The shallow single time oxidation that almost always happens on AISI430 is only prevalent with about 20% of the batches of Ember Steel. Most batches will thus keep their beautiful patina.
Stability: When the border tension is balanced all the way around the note, the Ember Steel provides very stable notes. Easier to stabilize than AISI 430.
Patina: The steel scratches rather more quickly than other materials before annealing. However, through annealing, a strong patina can be achieved which in turn scratches less easily than annealed AISI 430. Various temperatures give different colors, from bight golden, to ember/red to dark purple and even blue.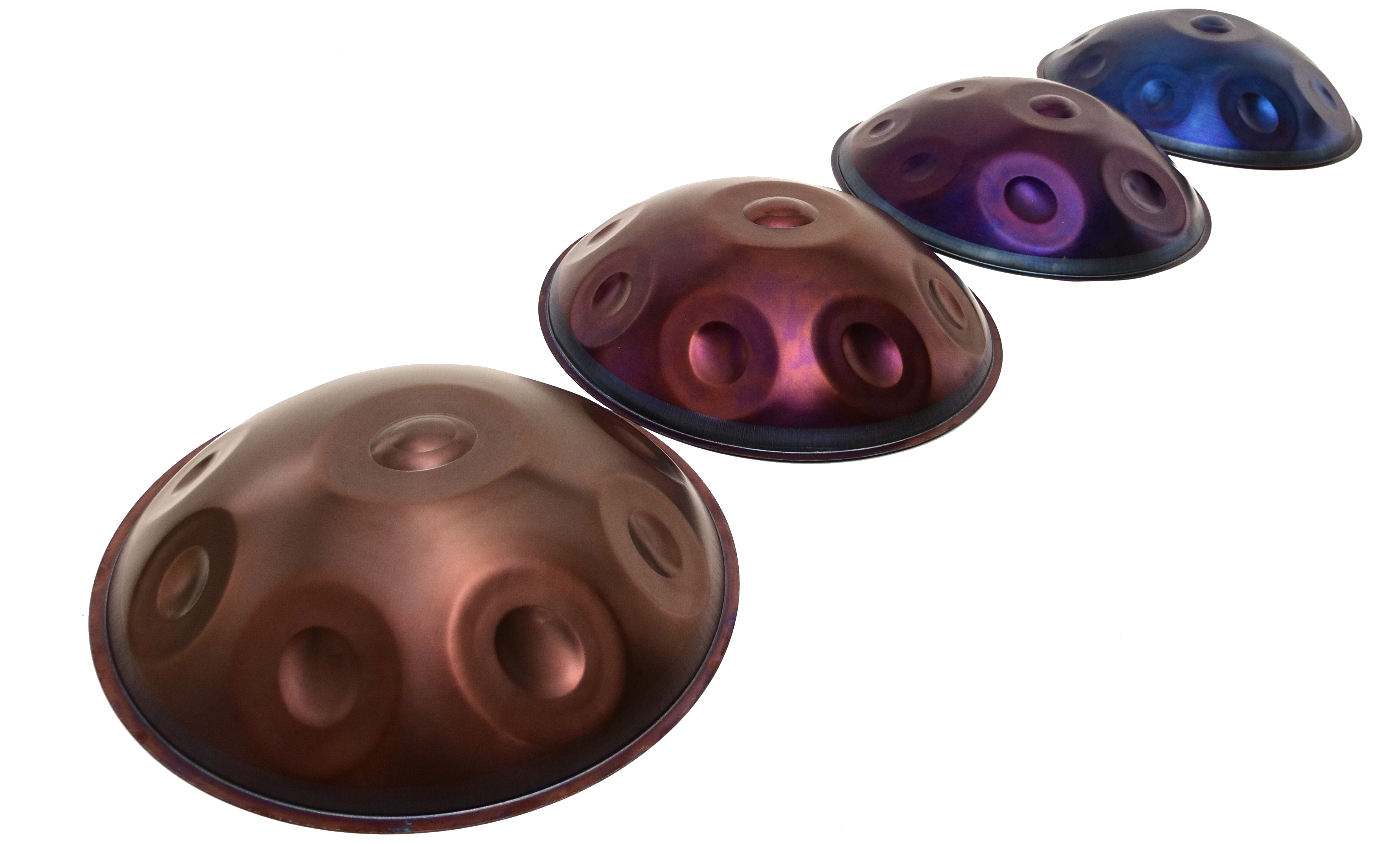 These are our results after shaping and annealing
Demonstration
This is a demonstration of an Ayasa D Kurd made with deepdrawn 1 mm Ember Steel that we offer. Sound recorded with condenser mics and lightly edited to reflect the actual sound.

These are our results after shaping and annealing
We have found that Ember Steel works best when annealed between 500 and 650 degrees celcius. Each batch responds a bit differenty to a specific temperature. Best is to try and if the material feels too soft/loose it usually means the temperature is too low. If the material feels too stiff/hard lower the annealing temperature. We suggest makers try out different temperatures to experience your personal preference. Please see the the makers forum for more information on working with Ember Steel.
Prices
All the prices are quoted excluding VAT. If you are located in the EU and have a valid VAT number, or if you are located outside of the EU, we do not have to charge VAT (21%). Only when you are inside the EU and do not have a valid VAT number then you would have to pay 21% on top of the prices listed here below:
Prices of orders under a 100 shells:
Top shell € 62
Bottom shell € 81
Prices of orders above a 100 shells:
Top shell € 56
Bottom shell € 75
Specifications
Tuning ring diameter: 530mm
Total shell diameter: 556mm (including flanges)
Height: 130mm
Flange width: 13mm
Min Shell thickness: 0.9mm
Max Shell thickness: 1.0mm
Port Diameter: 82mm
Port height: 19mm
Disclaimer:
The material is quite sensitive to scratches, that is why most shells have been polished to remove the scratches that were inflicted during the making of the steel and deepdrawing of the shell.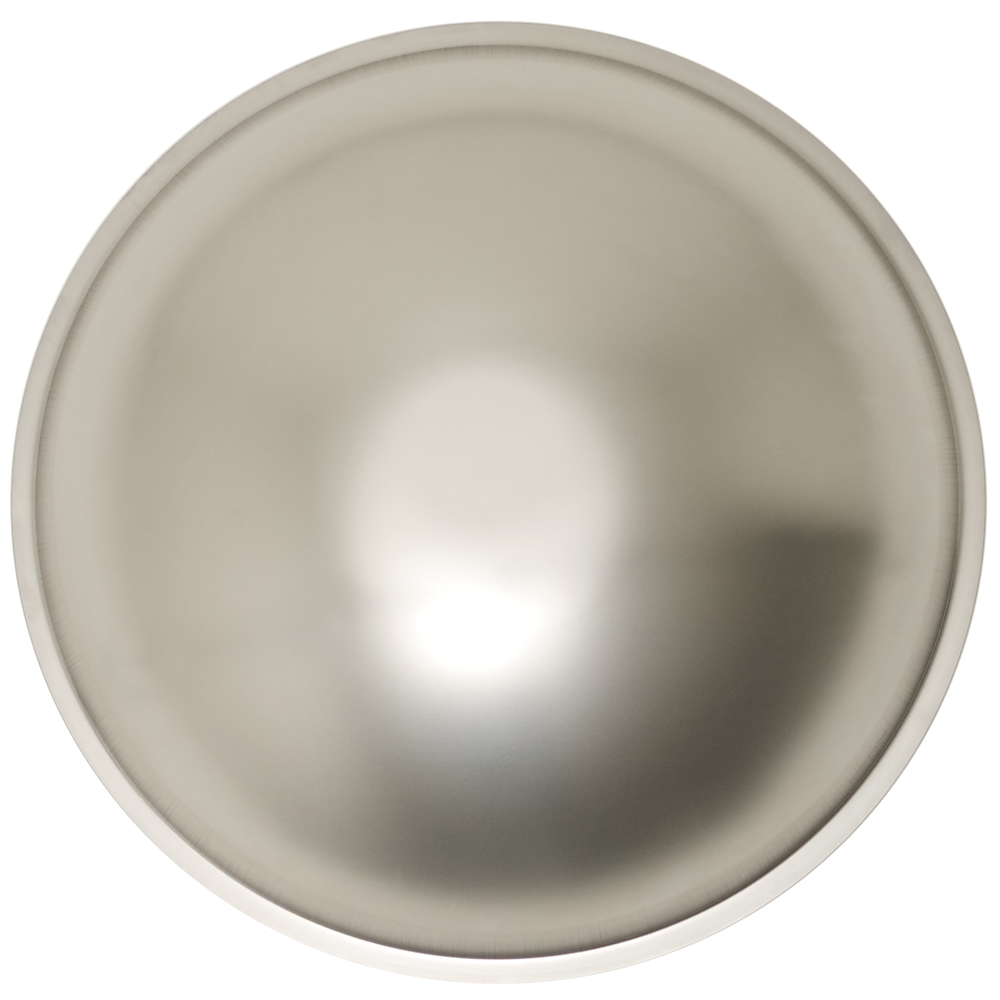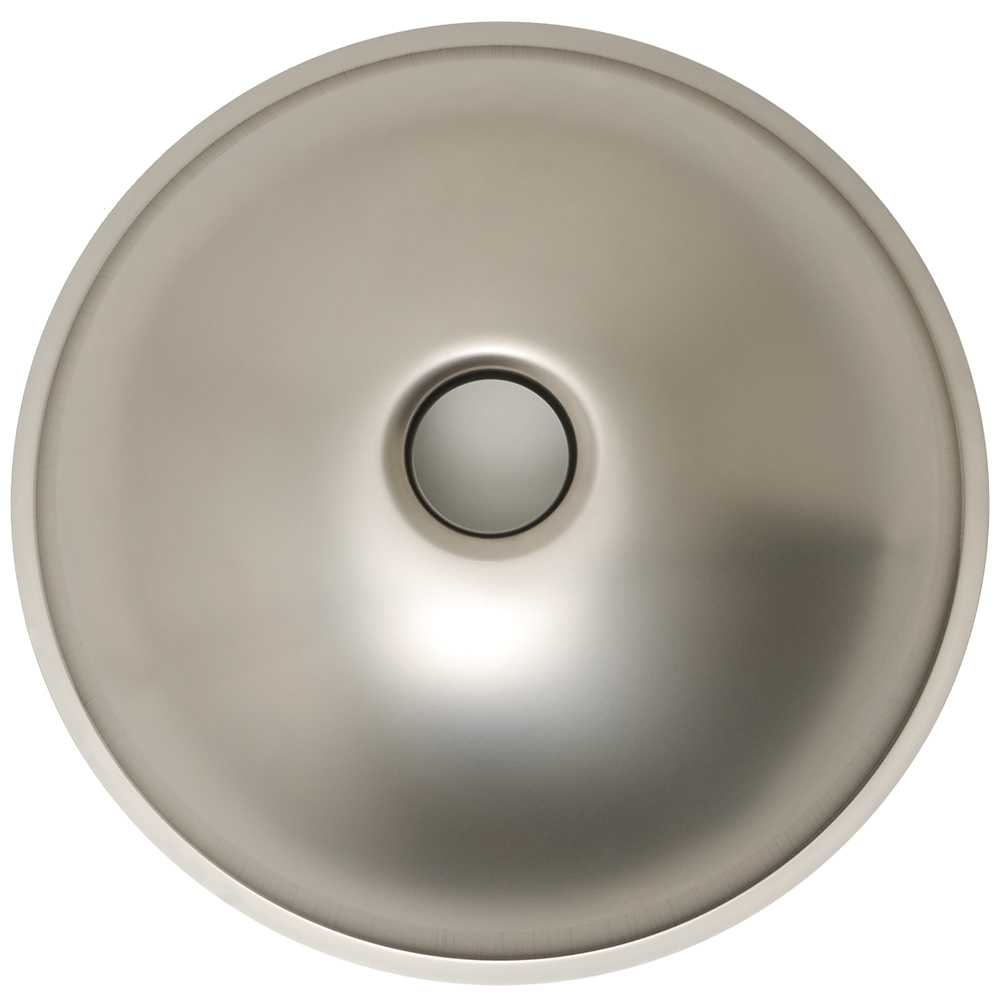 Shipping
We are shipping in boxes that can fit a maximum of 11 shells. If you wish to purchase 30 shells or more, we can ship a pallet to you and you will save on both the shipping and packing costs. Any order of a 100 shells or more will be credited a €6 discount on each shell in the order. Pick up from our workshop in Almere, The Netherlands, is also possible.
It is not possible to freely mix top and bottom shells in one package and guarantee the shells to stay in the best condition during transport. That is why we ship in two types of boxes:
Top shell box: Order any amount of top shells (raw, nitrided, stainless, ember, mixed) up to a maximum of 11 pcs. In this box it is possible to add one single bottom shell.
Bottom shell box: Order any amount of bottom shells (raw, nitrided, stainless, ember, mixed) up to a maximum of 11 pcs. In this box it is not possible to add any top shells.
The shipping costs range from € 50 – € 250, depending on your location and weight of the package (i.e. the amount of shells). After receiving your order, we can quote you the precise shipping costs.
Contact form
Please fill in the form to make an order or ask any questions.