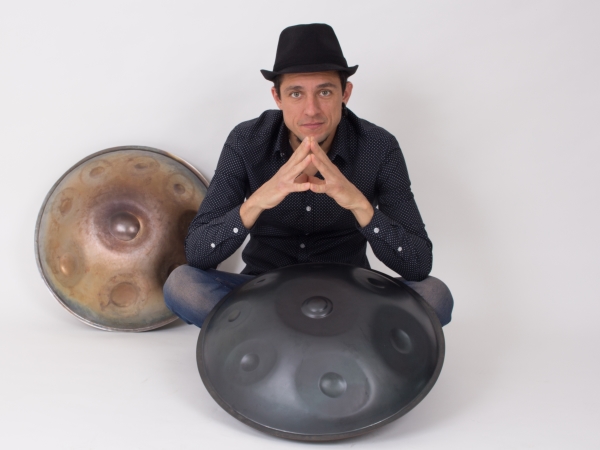 Meet Alexandre
---
Alexandre Lora moves easily within different styles of Brazilian popular music and world music, performing as a percussionist.
Lora achieved his Bachelor's degree in drumset performance in 2002 at FAAM (Faculdade de Artes Alcântara Machado). He has studied classical percussion for 3 years at the EMM (Escola Municipal de Música de São Paulo), and got his master's degree in Musicology and Music Education at the UAB (Universidad Autónoma de Barcelona) in 2009.
That same year, Lora went to Copenhagen (Denmark) invited by the Brazilian Olympic Committee, representing Brazil as a host to the 2016 Olympics, with Caraivana group.
In 2010 performed in 33 cities around Spain, participating in the project "Diversons"(Banco La Caixa).
In 2011, as member as the XLJazz Orchestra, he had performed in Amsterdam and Rotterdam (Netherlands).
Since 2012, Lora is a faculty member at Centrum Choro Workshop (Port Townsend-USA) and has performed with his Trio Brasileiro in major US cities such as New York, Chicago, Boston, Seattle, Miami and Portland. Alexandre has collaborated with accomplished musicians such as Anat Cohen, Jovino Santos Neto, Martin Fondse, Mestrinho, Ramón Valle, Mariana Aydar and Brazil Guitar Duo.
In 2013, he bouth his first hand pan. In 2015 he has released his first solo CD, with all original compositions, entitled "Oriente". Playing the Hand Pans as main instrument, and bringing a new approach to musical composition.
In 2016 has perfomanced for the first time at "Griasdi" Hand Pan & World Music Festival, in Austria.
His second Hand Pan solo CD was released in 2017, during the Griasdi Festival, named as "Hand Pan for Peace". In 2017 was part of the Faculty for the first "Pantam Summer School" of the planet, teaching along big names of this musical path.
To learn more about Alexandre, please see Website / Youtube / Facebook / Instagram
"Since I met Ayasa's instruments in 2015 I was mesmerized by the quality of the sound they spread, it shines in the air! The steel its so "warm" and they have really clean tones and overtones – very important qualities for a professional instrument crafted by a professional maker like Ralf. He is one of the best in the world! Thank you Ayasa team for your job!"
---
Alexandre Lora - Ayasa Iddha (Prototype) C Aegean 17