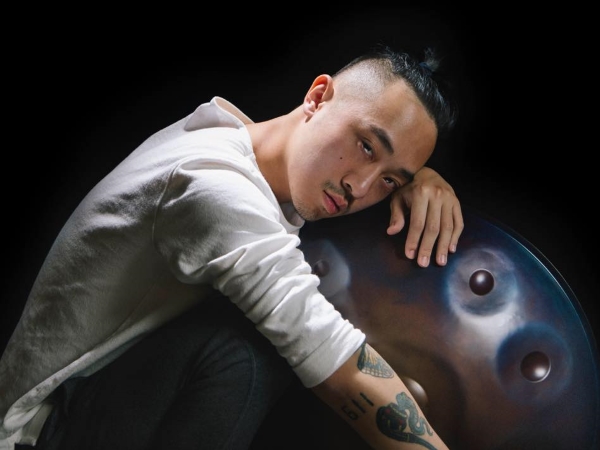 Meet Angus
---
Lee Cheng-Yu (Angus Lee) is a Handpan Player from Taiwan. The dynamics between traveling and music is the source of nourishment for Angus' inspiration, feeding into his unique blend of handpan melodies.
Angus came across and became mesmerized with the handpan in 2015. During the first year he honed his skills learning through self-discovery.
By the second year, his seamless rich style of play with soft yet precise tones placed him as a fixture on the global music scene.
Since then his performances have extended to include collaborations with various artistes integrating vocals, dance, projection mapping, and recently has propelled his distinct handpan arrangements into the world of cinema.
To learn more about Angus, please see Youtube / Facebook / Facebook Souldays
"Ayasa it's always my best choice for the performance, their instrument have bright sound,long and balanced sustain. I like to play different scale of Ayasa together, it always surprise me when I hear the vibration together. I have a great time with Ayasa instruments, thanks Ayasa's team ! Love you guys"
---
Angus Lee - Ayasa E Asha 9