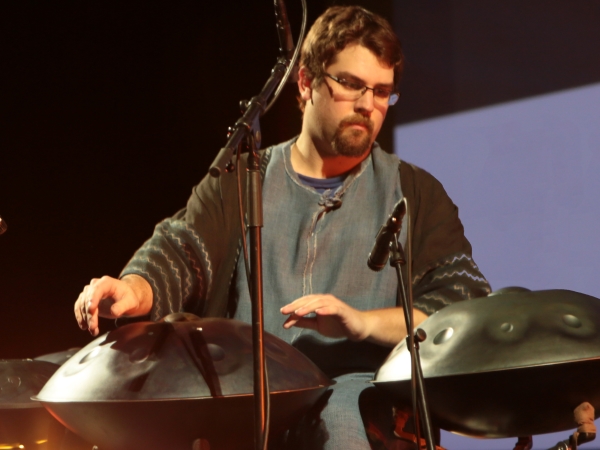 Meet Guitòti
---
Growing up in a family where music is omnipresent, Guitòti starts playing music at the age of four. His increasing interest in the world of Percussion does led him to attending classes at the age of 9 and learning drums from 14. He carries on to be trained in real Parisian conservatories with different teachers.
After obtaining a hight diploma in Percussion with Distinction and a Master degree in Musicology, he has been sharpening his knowledge deeper and deeper participation to orchestra and being trained as a conductor and a choir director.
Guitòti holds a specific French Diploma called DUMI since 2013, allowing him to regularly teach music & arts in nurseries & elementary schools or special disabled centers.
As a percussionist, he has collaborated with many instrumental orchestras & bands from diverse backgrounds and was lucky enough to be performing with them in prestigious Parisian places.
Willing to go further than his classical training, Guitòti was very interested in other ways to discover Percussion and studied early world percussion, from South America to Africa through the Mediterranean area. In 2010, he discovers the Hang and joins the community of handpan players three years later. Having quickly understood the subtleties of this instrument, he unveils his first album in 2015 and a second in 2017.
Highly skilled, he is now often reached to play LIVE on stage for theatre shows and festivals, private and public gigs, or directing masterclasses for beginners or professionals.
To learn more about Guitòti, please see Website / Youtube / Facebook / Masterclass – Internship – Private class
"Today, Ayasa is a reference in the Pantam industry. Thanks to the high quality work made by the Ayasa team I soon wanted to express my music on this wonderful instrument. The sound of the Ayasa is a delight and very peculiar. When you have tried one, you can't live without it. I bring my Ayasa everywhere I go, whether I travel for a weekend or several months. His vibrations never cease to amaze young and older people wherever it plays. It is therefore always very magical quality times."
---
Guitoti " Improvisation "