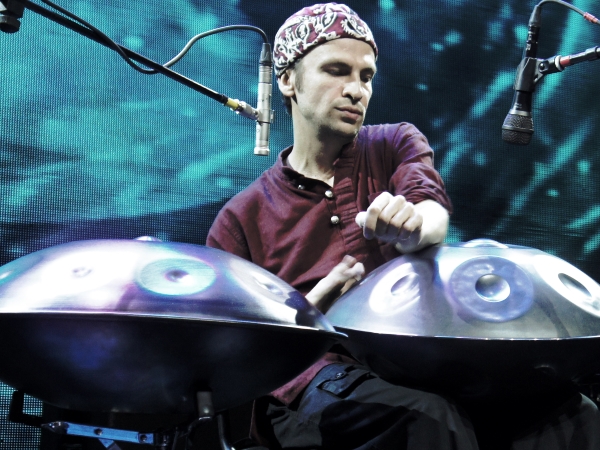 Meet Nadishana
---
Nadishana is a multi-instrumentalist, composer and sound designer from Siberia, who creates his own unique and innovative approach to world fusion music – the creative synthesis of different musical traditions of the world on the basis of contemporary technologies. He plays on more than 200 instruments of the world, including self-created ones.
He elaborated the unique playing technique on each of his instruments and his own approach to advanced digital audio editing called "sound microsurgery".
He possesses a huge collection of musical instruments (more than 200) from different parts of the world.
Nadishana lives in Berlin where he works on several projects. Some of them are:
You can hear examples of Nadishana's work on his Website
"Thanks to Ralf and Ayasa team for accepting the challenge and making for me the double-side instrument with 20 notes and no Gu! It's now a part of my live set and i'm really enjoying playing it."
---